中文
Jiaqi Li
jiaqi@yahoo.com
+86 (0) 185-6631-8716
A visual art worker who draws inspiration from phenomena in the information age.
*******Studio Practices*******
Our Television, Your Success 2020
Excerpt of 2'26'' edited commercial ads with voiceover.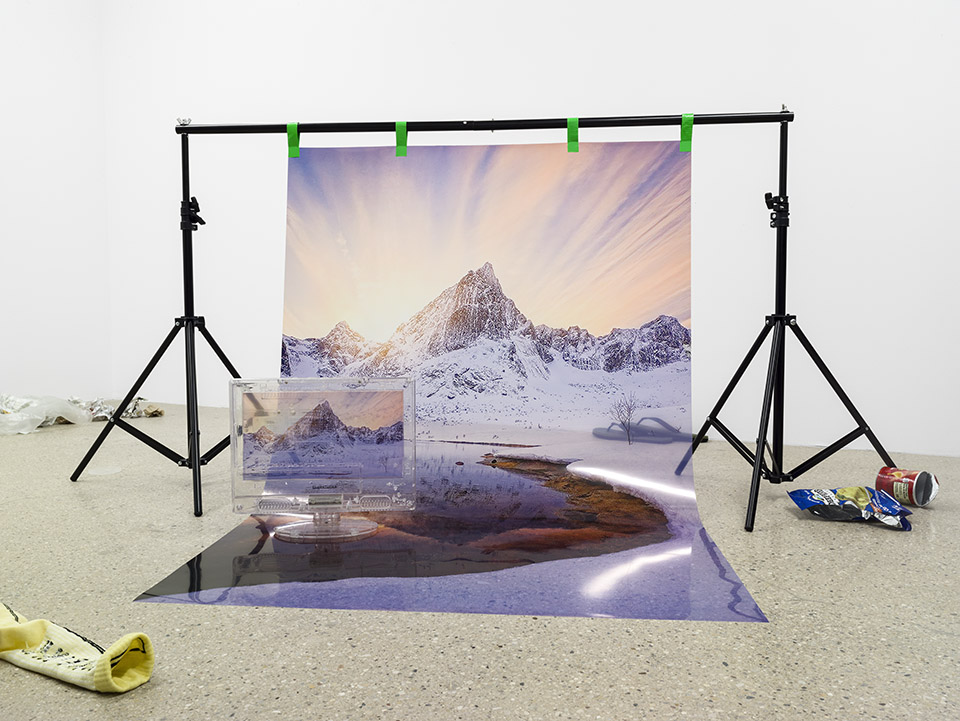 Our Television 2020
TV Fighter 2021
A combination of footage showing people taking TVs out of the mall and images of the TVs' official webpages.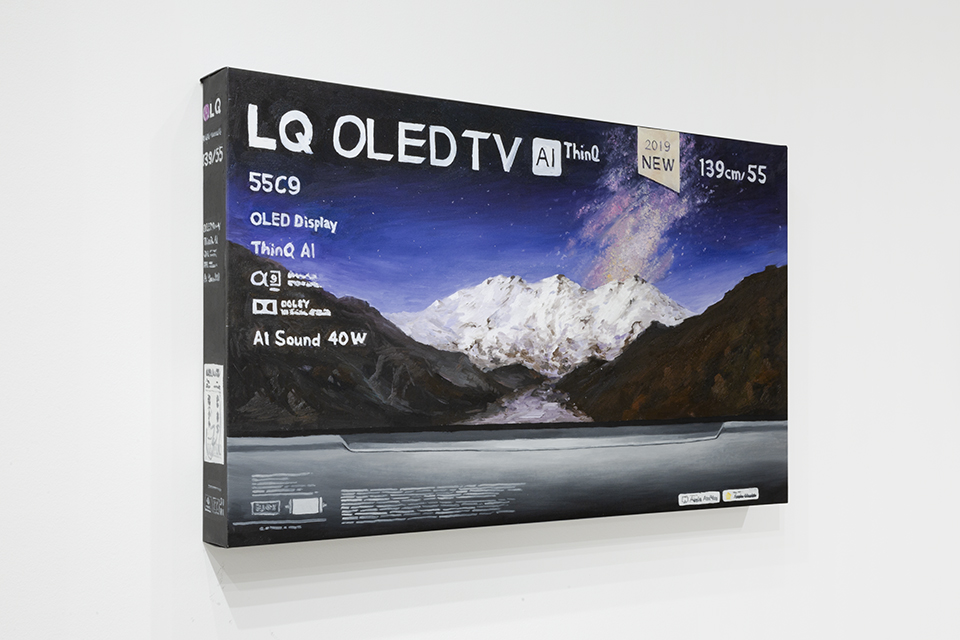 Our TV Boxes 2021
Oil on canvas.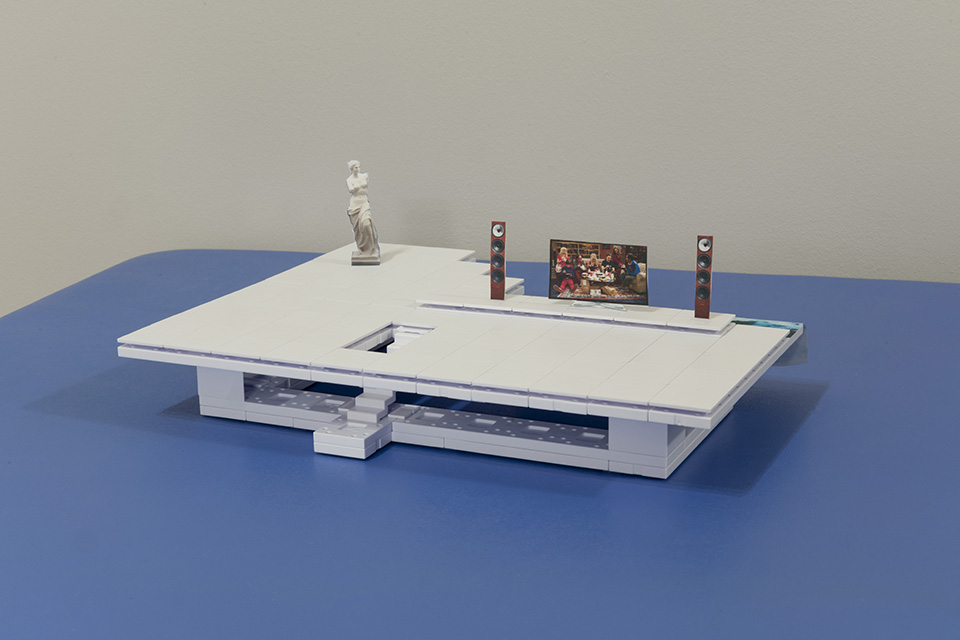 Your Success 2020
Our Television, Your Success 2020-2021
The media is never objective and neutral. The media is controlled by power dynamics, both political and economic. With the gradual development of the Internet, although smartphones and computers have become more and more important media carriers, TVs are still the most ubiquitous media icons. Unlike smart devices, televisions usually receive signals passively. This feature implies the presence of power, and specifically media's discursive power, and capacity to speak downward (to the ordinary people).
The obsession with television as an icon might sound like a fashion from ten or twenty years ago. As a family entertainment center, the TV has traditionally been placed in the most conspicuous position in the living room of each household, where everyone can gather and watch and listen to it together. The television has become the essential product to buy in our homes; its functions and features, which are positively related to price differences, have become the only things we attribute value to and compete over. TV manufacturers create advertisements for their products as if they are promoting a luxury item. In advertisements, they put the television in the mountains and by lakes as backdrops, while the screens display the image of the very same natural landscape. Although none of us buy a TV in order to watch the mountains and lakes, this makes us feel as if we are buying a product with such an excellent performance, that we can escape from our own overly urban and confining social reality.
In June 2020 many shopping malls were broken into, across the United States. People dragged large TVs (over 50 inches) that were too heavy for one person to carry, out of the malls, still in their package boxes. The prices of these TV sets range from hundreds to thousands of dollars. At that time, the television, or even just the box containing it, has completely transformed into a symbol of a better life.
Having a TV, however, in my view, does not mean a better life. Televisions and what they expose us to are in fact the result and the cause oftentimes of our suffering, poverty, class divisions, envy, violence, etc. Yet the need for TV reflected and anchored people's anger and their sense of incompetence against class consolidation and social injustice, postmodern grief.
"Our Television, Your Success" is a body of work that includes installation, video work, and oil paintings. TV, the common element between the various works, illustrates the simulation, the delivery, and the consumption of a stereotype of success. The combination of the footage of people taking TVs out of the mall with the images of TV brands' official web pages creates irony through juxtaposing violence and price tag. The oil paintings that depict TV packaging, refer to the above-mentioned symbolization of a better life. The original boxes were treated as symbols, that is, they were designed to depict televisions as close to reality as possible, and put them back on the easel. In this body of work, I explore the contradiction between utopian imagery and the trauma of reality.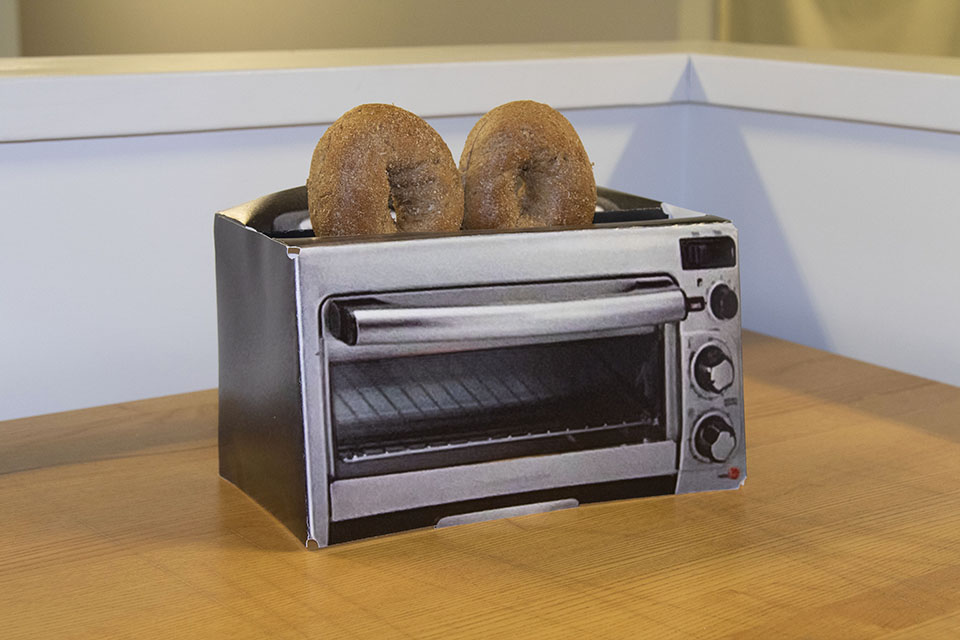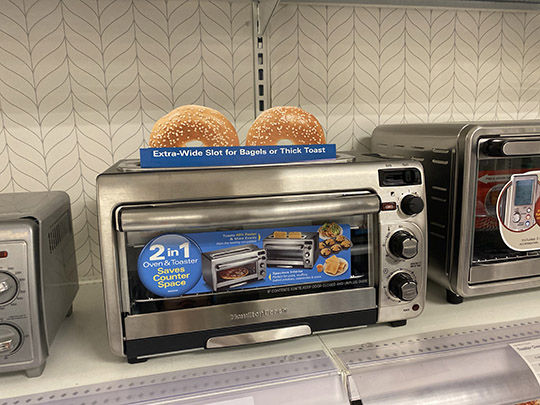 2 In 1 2020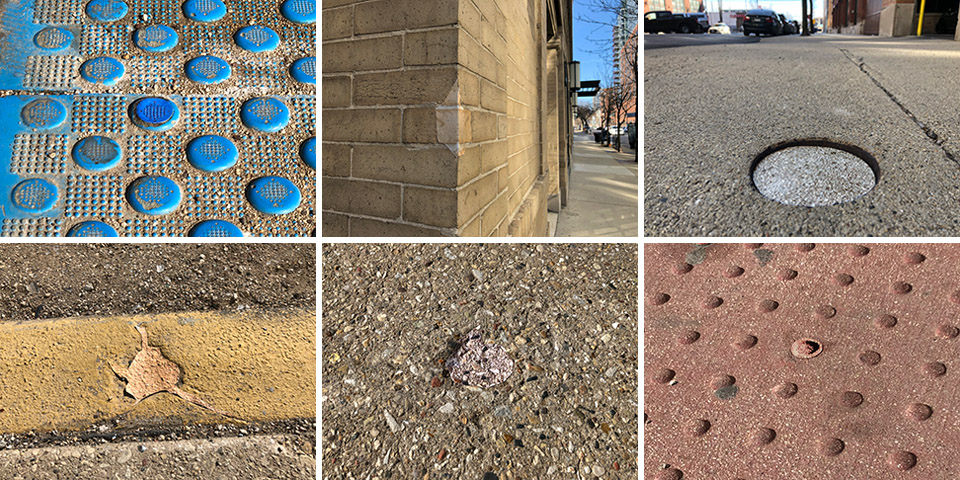 Fixing Chicago Neighborhood 2020
"The Chicago neighborhood as a public space is less cared for than private areas. Can we take part in the modification and repair of public space, and use tricks that are commonly used in commercial space to cover up some defects or unattractiveness temporarily?"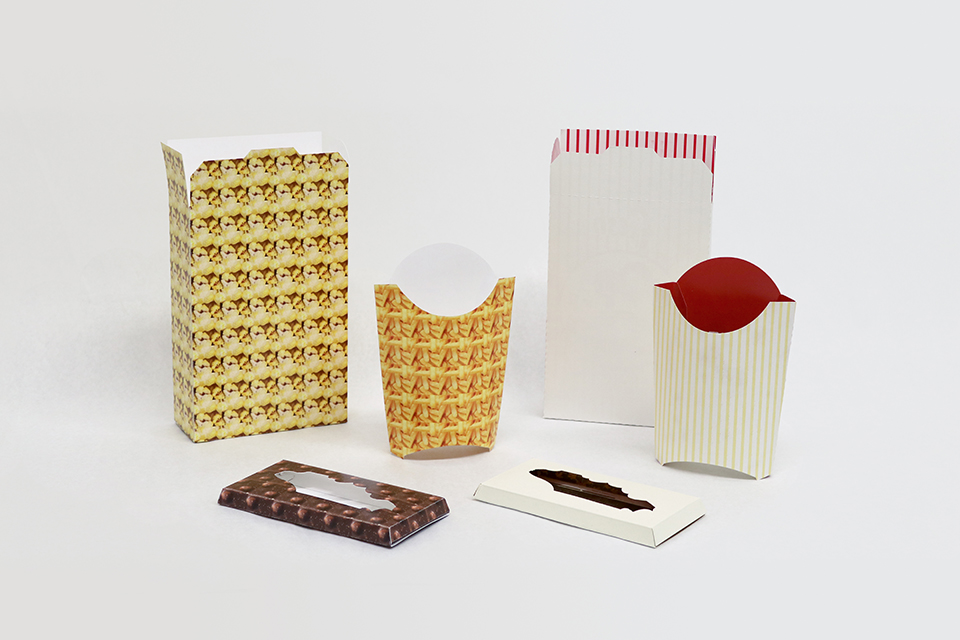 Untitled (Package Boxes) 2019
The work Untitled(Package Boxes) is a continuation of the artist's previous work New Nature. This time, the artist attempt to play with the inside and outside of daily artifacts objects other than natural beings. Photos on well-designed boxes often "bring" the food out of the box. At the same time, they keep the food at its best-looking stage.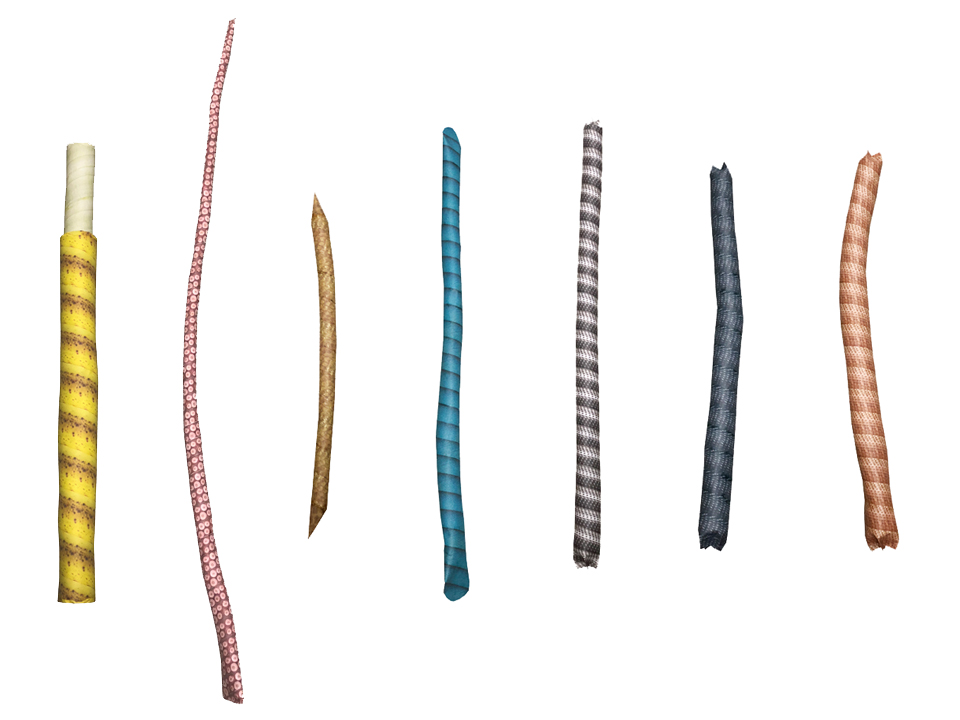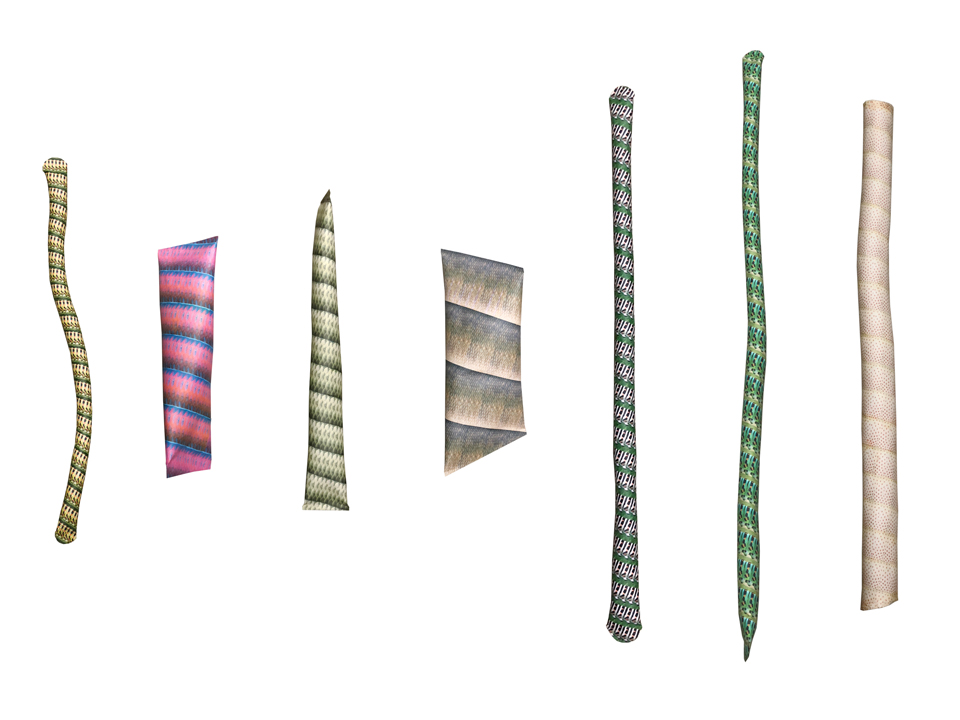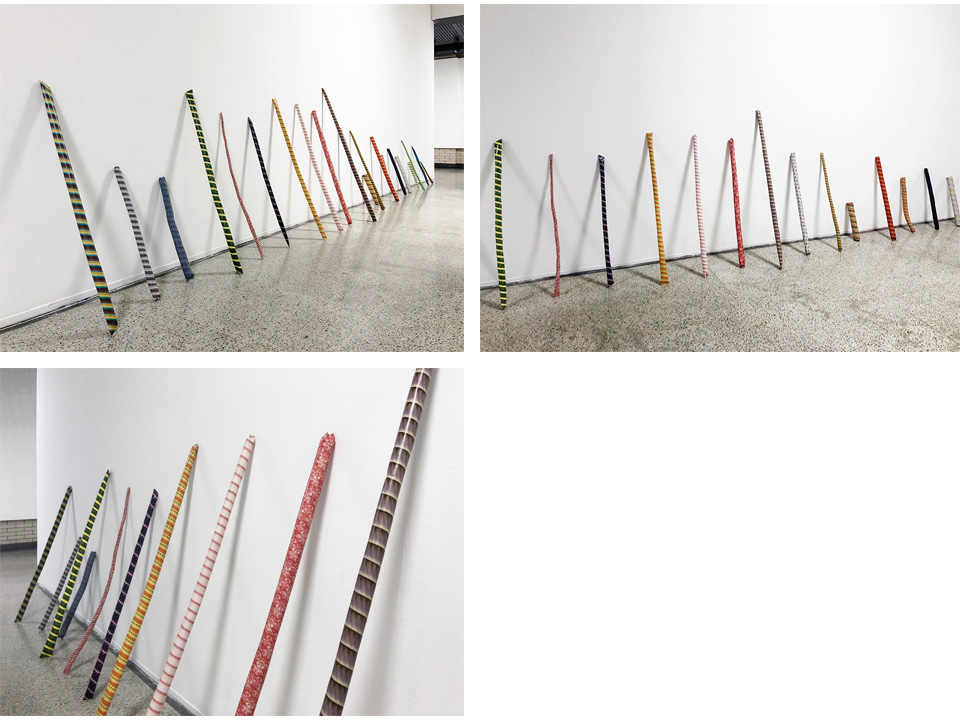 New Nature 2019
The artist explores the peelable relationship between the exterior and the interior of things. For artifacts, especially industrial products, stickers/colors and models/structures are designed dividually, while the outside and the inside initially grow together for organic matters. Because of the human sensory system, the internal and the external of things can be understood independently. The paper poles are light and weightless, which ignore the original shape of the object; therefore, vision and tactile sensation are separated. The artist uses a photo of an organic substance (caterpillar, chicken skin, leaves, feathers, etc.) that capture its texture details on each paper pole and create a new pattern by copy and paste. Paper poles are made by hand and have relatively natural shapes. But the pattern on its surface is extremely mechanical and repetitive that breaks the fundamental rules of growing.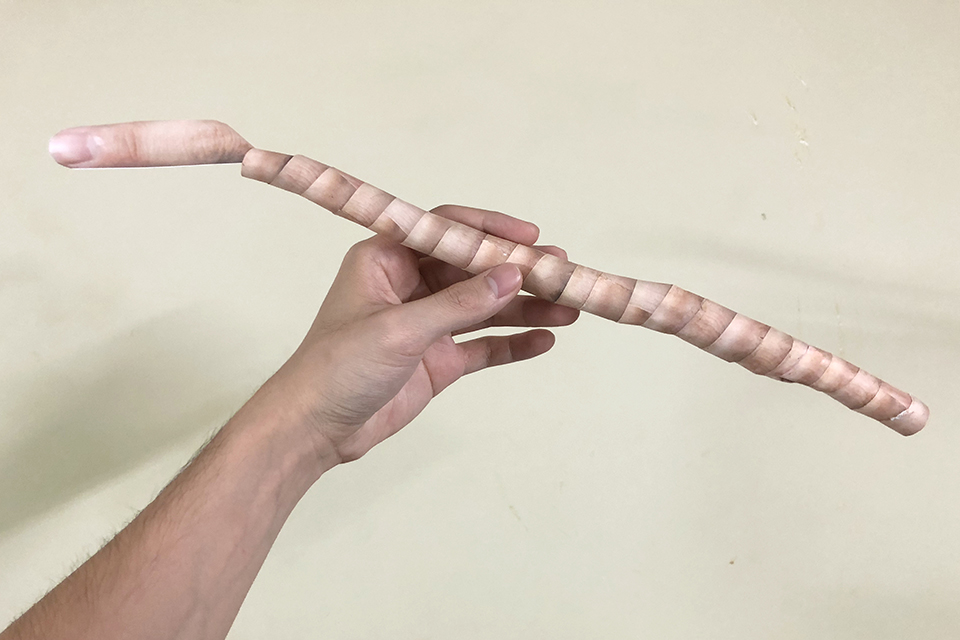 Pole No.7 2018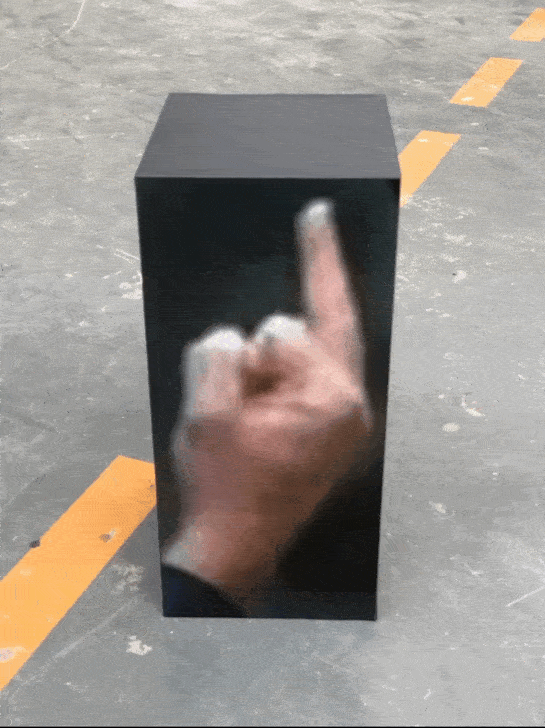 One Same Thing Series No.1 2018
"Overall views and thinkings. One gesture from Prince William with different meanings from different angles."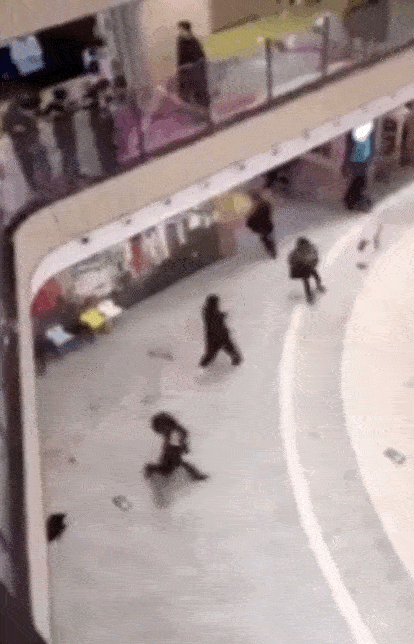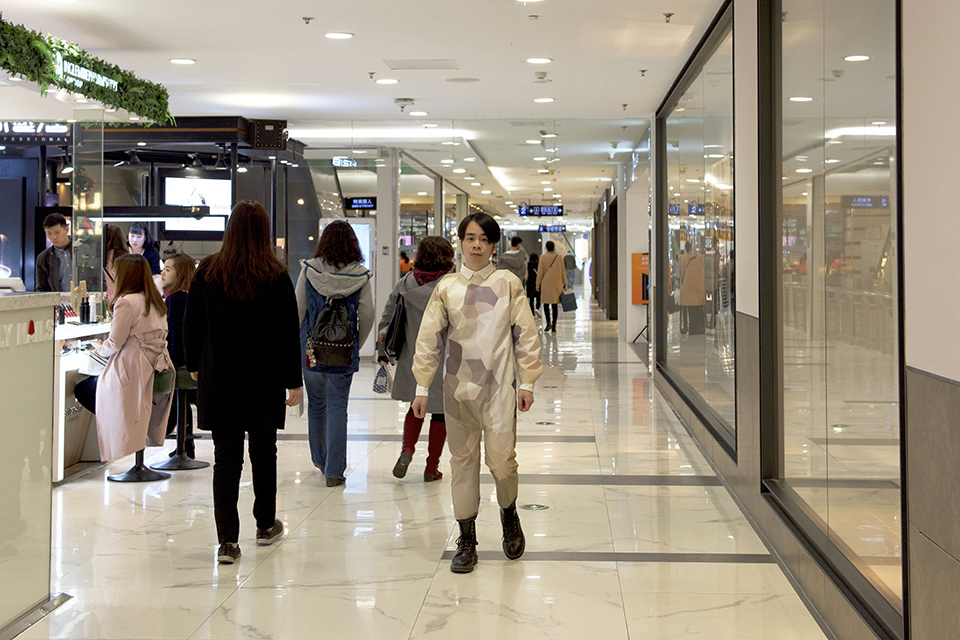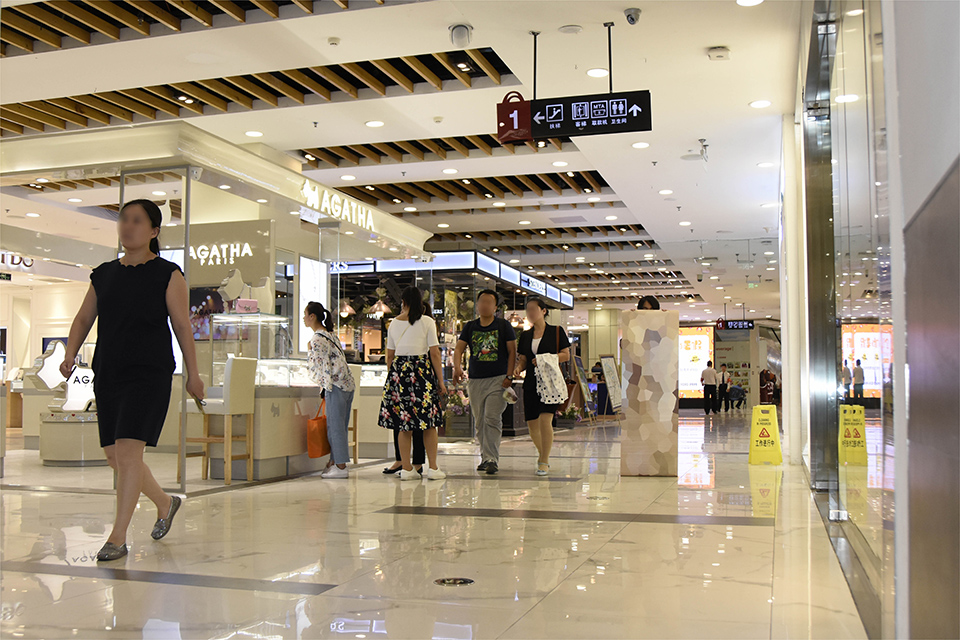 Camouflage 2018
"Camouflage clothing is designed to hide and survive in the wild. But indoor environments are not safe at all (e.g. One died and 12 injured, violent incident happened in a shopping mall in Beijing). Going back to the mall, extract the colors of my surroundings and print them in camouflage to reduce attention and protect myself."
Roof Aquarium Project 2017
"Local government prohibit private buildings from adding floors, but a huge water tank can be added, perhaps."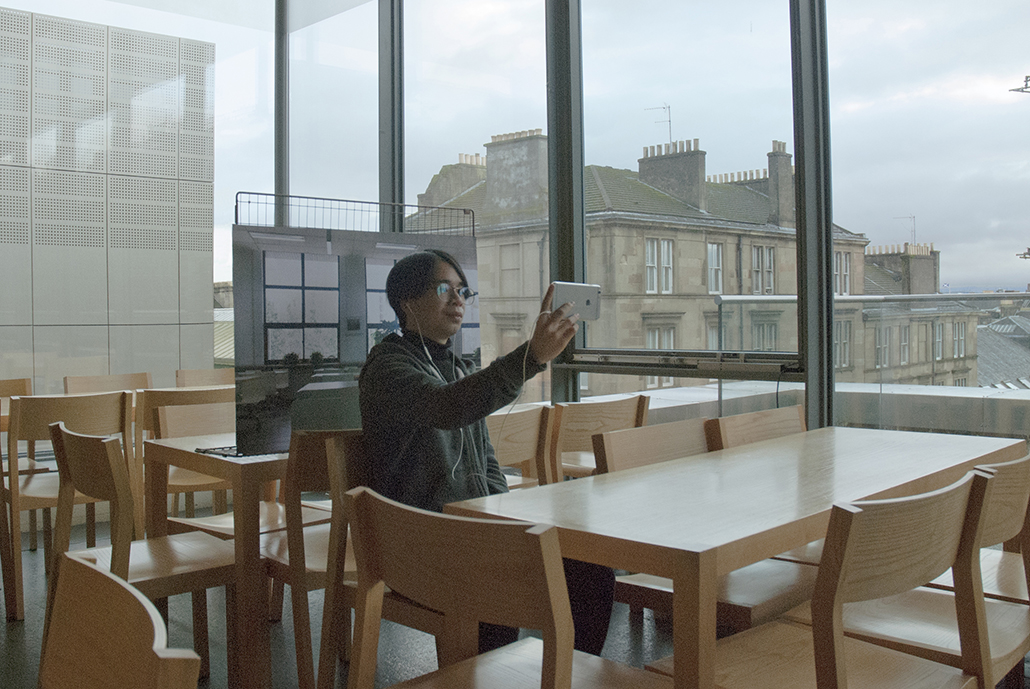 Untitled (Video Call) 2017
"My girlfriend and I were staying in two cities that have 8-hour time difference. We made a video call, in which we use printed backdrops to pretend that we were in the place of the other."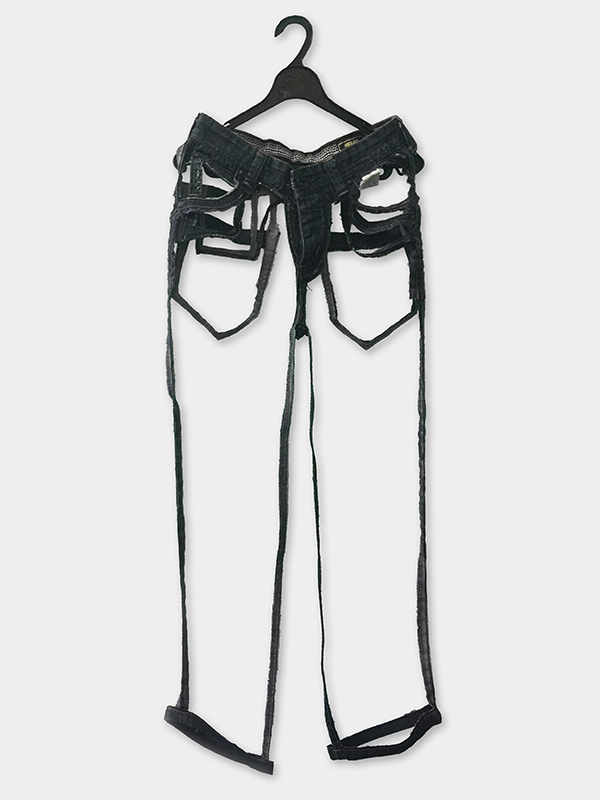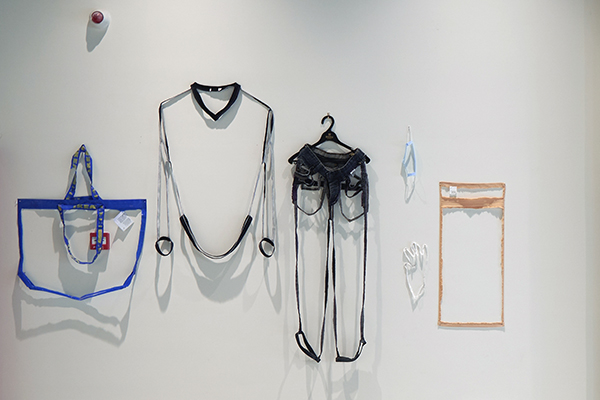 (Exhibition scene, A Crop of Fruit, Hey Town Art Center, 2020)
(Related interview: Down and Out Designer, 2020)
The Essence 2017
The purpose of making The Essence was just for fun but it seems connected with my recent practices. The pair of jeans was cut in 2017, out of the interest in visual appearance and inner substance. In 2018, Yifei told me that Carmar Denim was selling the same pair of jeans. And then I pretended to be the designer from that fashion company and challenge the narrative in the self-directed interview.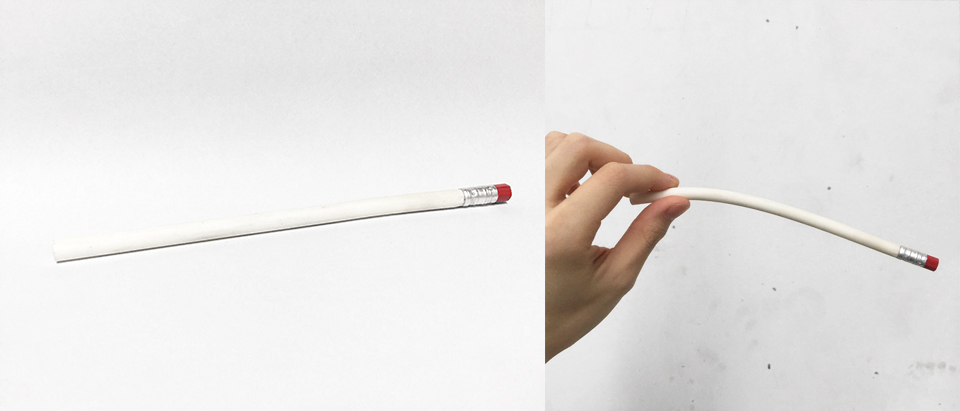 See video Unity of Opposites on Vimeo.
Unity of Opposites 2016
The exchange of the position of pencil and eraser is a transformation of contradiction.
*******Text Based Work*******
S̷E̷V̷E̷N̷ C̷H̷I̷V̷A̷L̷R̷I̷E̷S̷ 2020
Untitled (Guerrilla Girls Remake and Remix) 2020
Q: If February is Black History Month and March is Women's History Month, what happens the rest of the year?
A: • Dry January (United Kingdom) • National Mentoring Month (United States) • Slavery and Human Trafficking Prevention Month (United States) • American Heart Month (United States) • LGBT History Month (United Kingdom) • National Bird-Feeding Month (United States) • Hexagonal Awareness Month • Irish-American Heritage Month • Mustache March • National Colon Cancer Awareness Month • Youth Art Month • Arab American Heritage Month • Autism Awareness Month • Cancer Control Month .........
*******Public Activities*******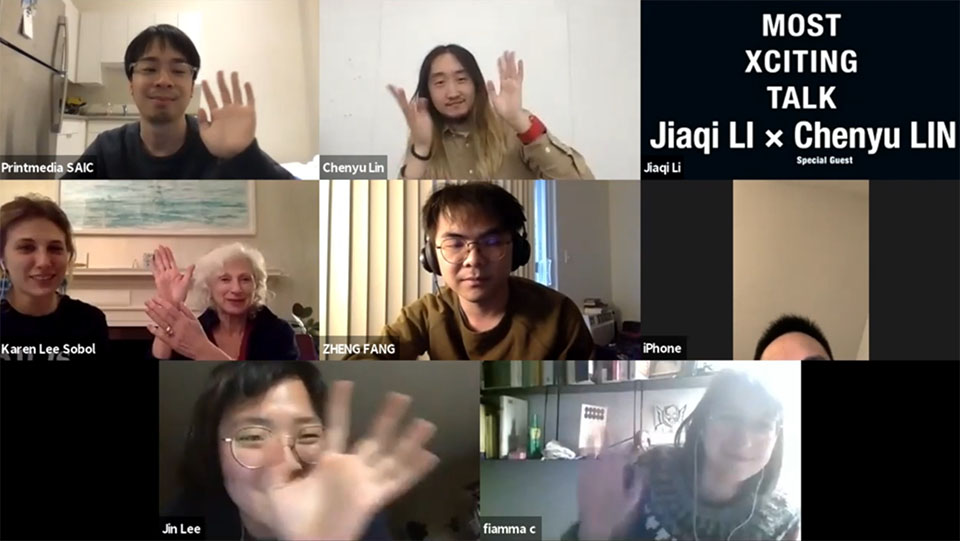 MOST XCITING TALK 2020
Departmental Grad Talk. Jiaqi invited his peer Chenyu to be a special guest. Chenyu was supposed to be a supportive guest, but he turned out to be a person who interrupted and ruined Jiaqi's talk. Chenyu had opposite opinions against Jiaqi on two major issues: the definition of an artist and the role of art. This self-directed and self-aware artist talk is the 3rd part of Jiaqi's experimental event questioning being an artist.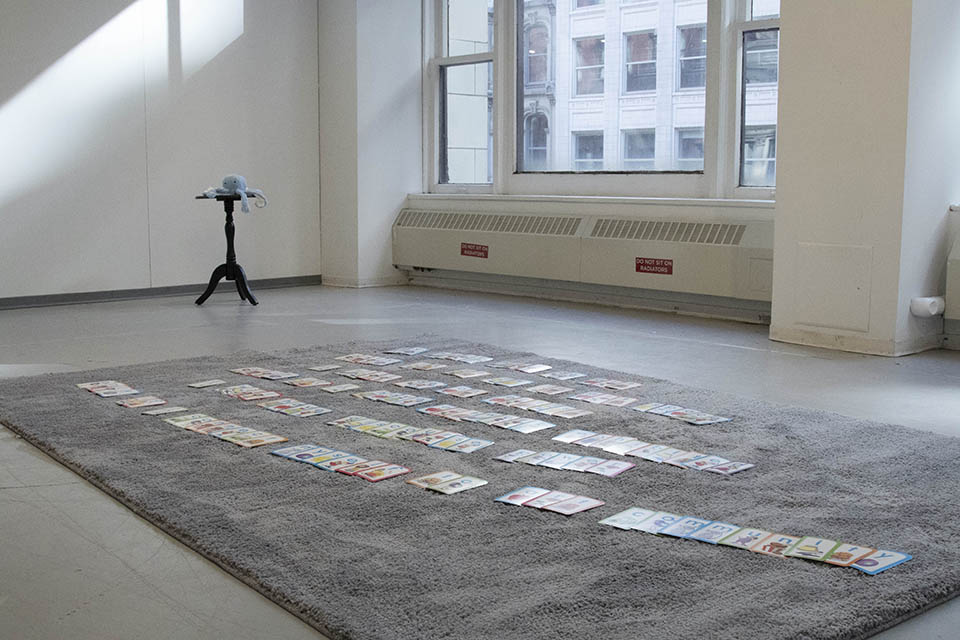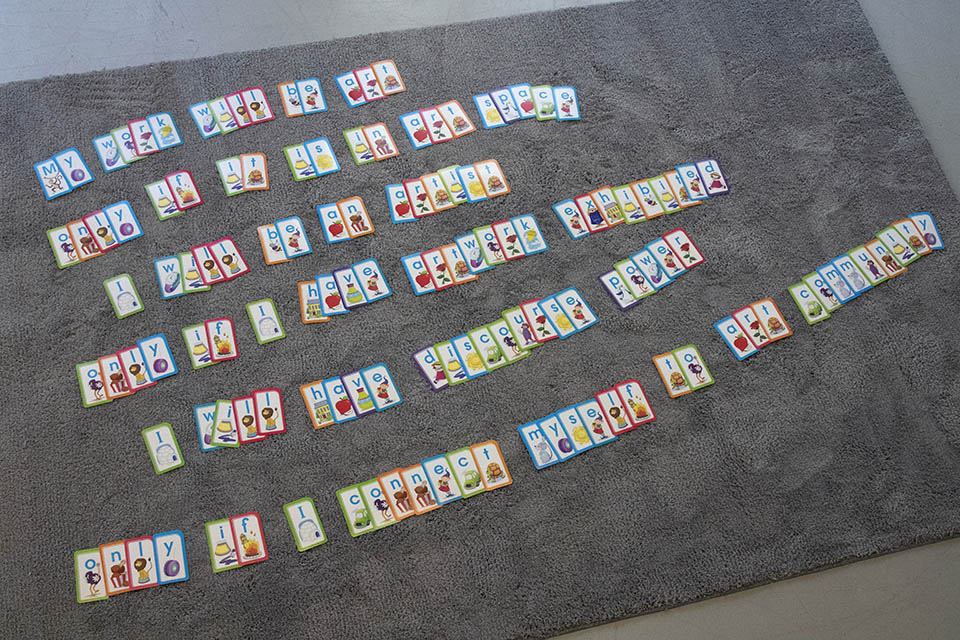 O BEDIENT ART 2020
"At the beginning of 2020, I suffered from several life issues. The feeling of powerlessness, made me question my art and my identity. I need a space to make my point, to talk about art to other artists and art communities.
My work will be art only if it is in art space; I will be an artist only if I have artwork exhibited; I will have discourse power only if I connected myself to art community."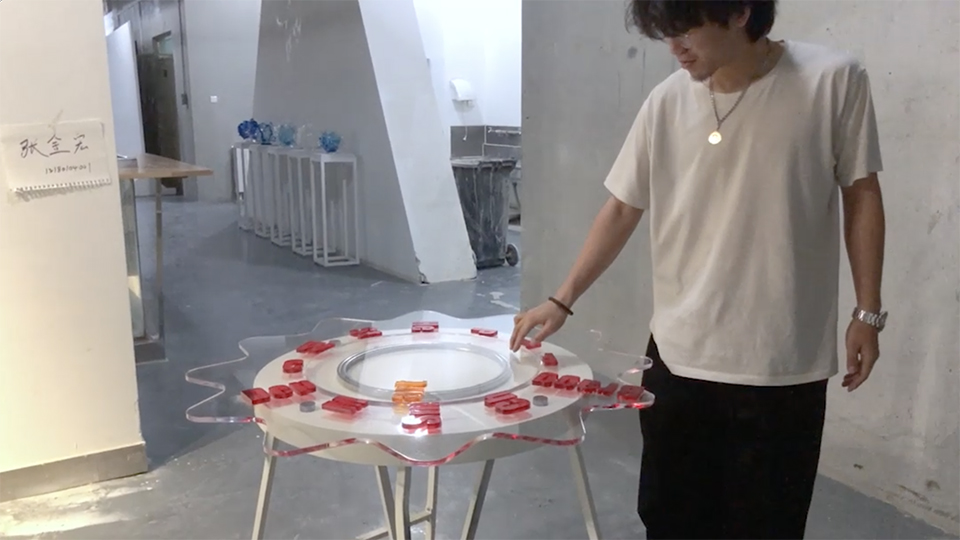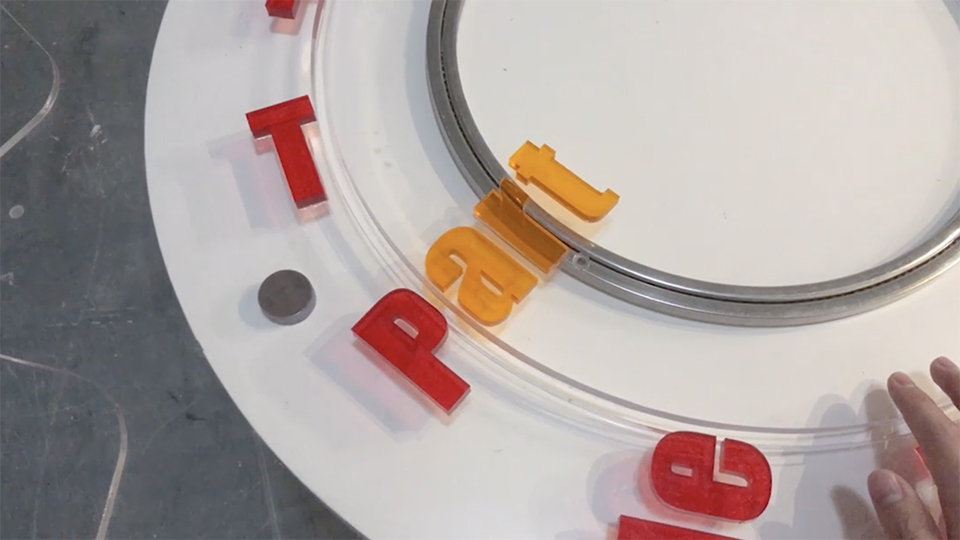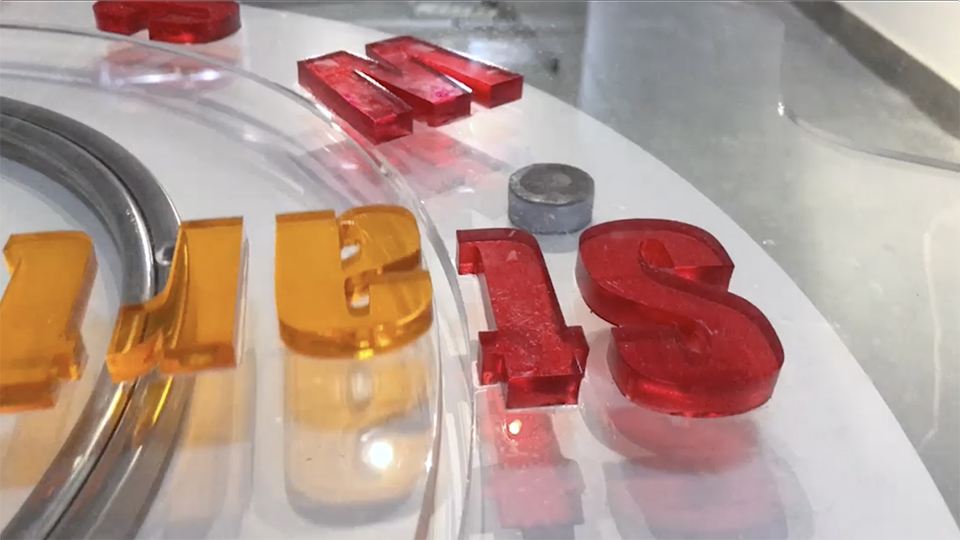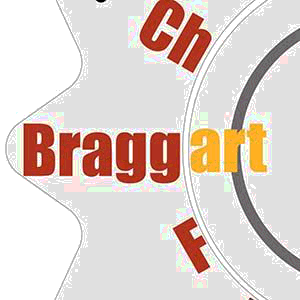 See video Contemporary Art on Vimeo.
Contemporary Art 2018
"Spin the word "ART" in the middle. The combinatorial words that can be seen when it meets different letters bring new significance to the contemporary art."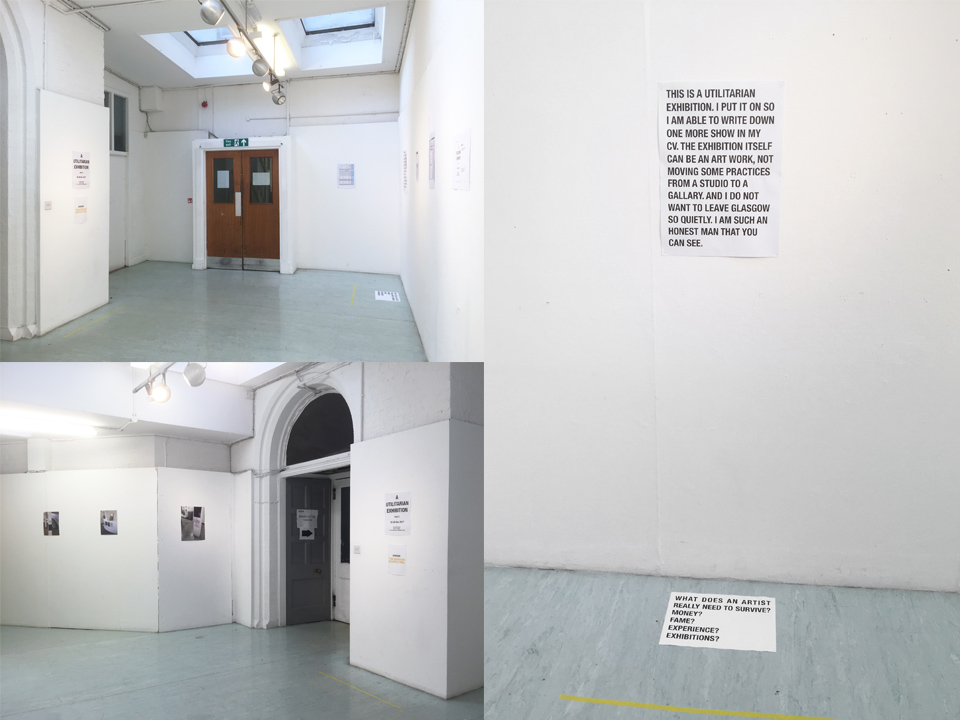 A UTILITARIAN EXHIBITION 2017
"I went to Scotland as an exchange student in 2017. I wondered, when is the time I grow up as an artist from an art student? Let me put on a show. I exhibited the exhibition itself, showed the existence of the show (information posted online and photo of posters in real life). And from my stand point, I reviewed an artist's need to maintain the identity as an artist.
It was during the Christmas holiday, everyone was home. But that's alright, I can write down the first solo exhibition on my CV. I have been an artist since then. "
粤ICP备18011777号-1